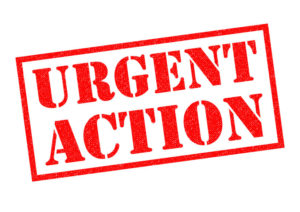 THIS URGENT ACTION IS ISSUED ON 3 AUGUST 2020 FROM LONDON BRUSSELS AND GENEVA SIMULTANEOUSLY!
Mr Qazi Shibli was detained at the Shergarh police station in Srinagar after questioning by the police's cybercrime division, according to news reports and a member of Shibli's family who spoke to the Committee to Protect Journalists (CPJ).
"Authorities in Jammu and Kashmir must immediately release Qazi Shibli and allow him to return home," said Steven Butler, CPJ's Asia program coordinator, in Washington, D.C. "Indian authorities must end their harassment of journalists and allow them to do their jobs without interference."
Mr. Shibli was arrested in July last year, a week before the government-imposed clampdown and communication blackout. The Indian government abrogated its constitution's articles 35A and 370 and broke down the state of Jammu & Kashmir (J&K) into two Union Territories: Jammu & Kashmir and Ladakh. He was then arrested immediately after he tweeted Indian troops movement in J&K under the Public Safety Act (PSA) on 8 August 2019 for "disrupting the peaceful atmosphere and to motivate the people to work for ceceding the state of Jammu and Kashmir from the union of India.
It is reported that Mr Shibli is now detained and transferred to Srinagar Central Jail.
We join the CPJ and demand:
– Immediate and unconditional release of Qazi Shibli and drop any charges against him as he has been detained solely for carrying out his professional work and peacefully defending human rights; and
– Ensure that he has regular, unrestricted access to family members and lawyers of his choice and ensure that he is not subjected to torture or other ill-treatment while in detention.
We appeal the following institutions to intervene immediately – SEE PDF ATTACHMENT BELOW